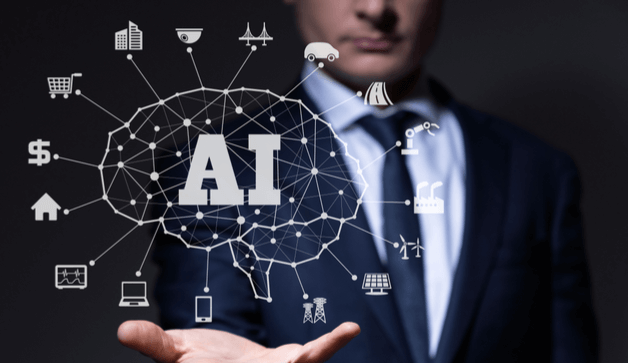 Artificial intelligence, what was once considered scary, is now a huge part of daily life. For some time, businesses have been using automated voice programs to answer phone calls and direct callers to the correct department. For years, smartphones have been equipped with predictive text, another basic form of AI, but it has not stopped there. Thanks to its amazing capabilities, AI is transforming the business industry and will continue for years to come. It has become an excellent source of help for business managers, marketers, and others. Read more about the ethics of artifical intelligence.
We currently see businesses using different types of AI for customer support through automated voice programs and chatbots on websites. These have become enormously helpful as they can lead customers to the correct department. This is very helpful for both the customers who no longer must speak to ten different people and for the business for maximum efficiency. If efficiency is what you are looking for, you should read this post with some of the Benefits of unified communications.
At this time, it is believed that the next step with AI in customer support is that it will be able to solve problems so that human interaction will be minimized. Many chatbots are already helping to answer questions and solve some problems. The current aim is to have automated voice systems to reach the same level.
Another area in which business is looking to implement AI is by training it to locate more appropriate staff members. AI has the capability to search through, organize, and compare a lot of data at once. If it is taught the correct parameters, it will be able to sort through applications, social media profiles, and other business profiles to find candidates that match the criteria businesses are searching for. This will likely result in a much lower turnover rate and will lighten the manager's workload allowing them to focus on other important tasks.
We currently see AI working in marketing and SEO, but that use is likely to increase and adapt. AI will continue to target the right audiences for businesses to streamline their marketing to the proper people through the proper channels. It is likely that AI will be incorporated to predict trends that will give marketing directors and agents a headstart with their marketing campaigns.-
Business managers are considered using artificial intelligence for a couple of other business tasks, as well. One of those is as a financial analyst, and the other is as personal assistants. Google Analytics is already capable of reading monetary results and translating that information for decision making. Using those capabilities to track finances for businesses and give recommendations is not much of a stretch. As far as personal assistants go, there are already some chatbots that are capable of scheduling tasks for you and sending out email invites. With training, artificial intelligence can be used for most, if not all, of a personal assistant's tasks that do not require a human being.
Managing a business, at its basic form, is making sure that each individual piece of the company runs as smoothly as possible separately, so they operate efficiently as a whole. While it is not currently impossible to carry out that job, it can be tough. Most managers have so many mundane or administrative tasks and processes on their plates that they have little to no time to pay attention to other parts of the business. Business managers and technologists are looking for ways to change this using new aids like this attendance tracking software.
Artificial intelligence has the capabilities to streamline those processes and complete them more quickly and effectively. If managers can step away from the necessary tasks, such as sifting through resumes and fighting the right candidates, they can spend more time focusing on the human side of the business.